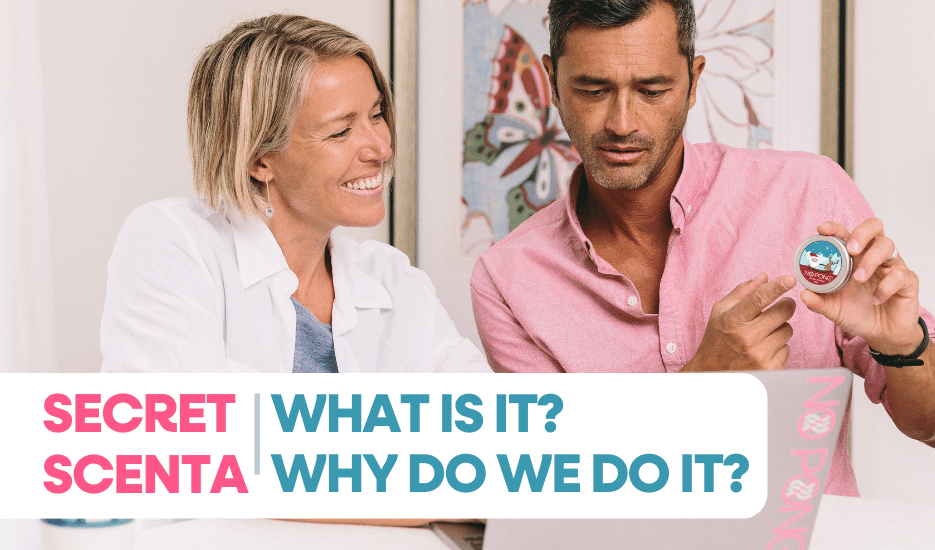 Hello amazing customers!
We know as a business that we don't exist without YOU! So we're getting in touch to thank our fabulous customers and to give you a bit of the backstory behind our annual Limited Edition Secret Scenta!
Rather than just creating products that we love, we always want to develop products that YOU love. One of the ways we ensure we're on the right track is through our Limited Edition Secret Scenta.
Initial feedback on this year's Secret Scenta is gooood, so if enough people love it, we'll look at turning it into a permanent part of the No Pong Deodorant range. We will survey everyone who tries it to ask for your feedback and thoughts! Did you know? This is how our much-loved Spicy Chai products came to be!
The last few years have highlighted how crucial mental wellness is, and while this is a fun-filled time of year for lots, it can put extra pressure on many of us as well. That's why we're donating $1 from every Secret Scenta tin sold to the Canadian Mental Health Association again this year. We donate to CMHA because of their essential work supporting mental health, which is important to our team and us.
This is also a time of year we reflect on the things we're grateful for. We know we can't do this without you, so a big thank you to everyone who has already purchased; it's because of you that we can do things like this!
If you're yet to grab one, they are selling fast–so head to nopong.ca for your chance to help shape No Pong's future and support a great cause.
Melanie & Chris 💕
↩️ Back to Knowledge Base