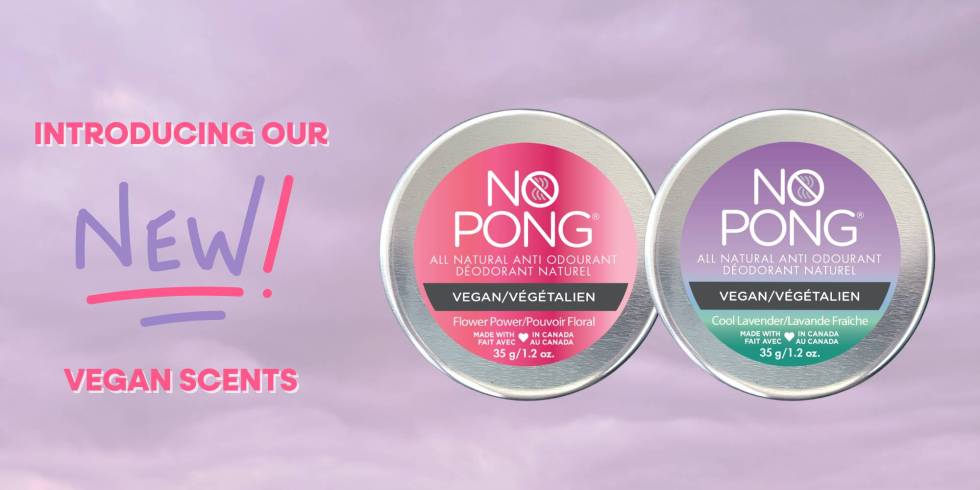 We're super duper excited to announce our TWO amazing new scents in our vegan formulation, Flower Power and Cool Lavender! 
If you follow us over on our Australian socials, you may have seen these scents pop up and had your fingers crossed that you'd be able to get your hands on them soon. Well, they're finally here and they're made with love in Canada.
So, we're going to tell you everything you need to know about these nostril-loving new additions.
Have We Met Before?
You might be thinking "Hmmm, Cool Lavender sounds a little familiar". Well, that's probably because you may have actually tried it before. Cool Lavender Vegan was our 2021 Secret Scenta!
Flower Power was also a Secret Scenta in Australia for 2020. We received so much positive feedback from our Australian customers and many requests to make these scents permanent and introduce them in Canada. So, here they are!
The Details
They're made with our highly effective and skin nourishing Vegan formula, which is also low in baking soda (bicarb soda). So, if you're a fan of our Vegan formula or you're someone that experiences mild sensitivity to baking soda-based deodorants, these new additions are likely to be a hit!
Here's what you can expect from these new nose-delighting, gender-neutral additions.
Flower Power – like a cool, rolling breeze of fresh wildflowers. It's sweet, relaxing and floral, but with a hint of coolness. Some of our customers have even said it smells like sunshine!
Cool Lavender – we like to say that this scent has the beautiful lavender aroma you know and love also with a cool twist. You won't be overpowered with Lavender and you also won't be let down with this unique blend of goodness.
Our Vegan formula is a little different from our Original and Bicarb Free. You'll notice that the product is firmer and has a slightly different texture due to the vegan natural wax we use. Just scoop out a pea-sized amount, soften it between your fingers and apply to your underarms!
You can find our full list of ingredients here.
Flower Power Vegan or Cool Lavender Vegan?
Now, you might be left thinking "Okay, they both sound ah-mazing! So, which one do I try first?" and we can totally relate.
You could try flipping a coin, asking your dog what they'd prefer, or you could even try a blindfolded point to your screen to see which one you land on.
In all seriousness, if you're undecided and you're a fan of a fresh, floral scent, then why not try both?
It's time to get groovy and release your inner flower child! So, cha-cha slide on over and grab some for yourself here.
If you have any questions about our new scents or just have a general question for us, send it to customerlove@nopong.ca and our friendly team will happily get back to you!
↩️ Back to Knowledge Base